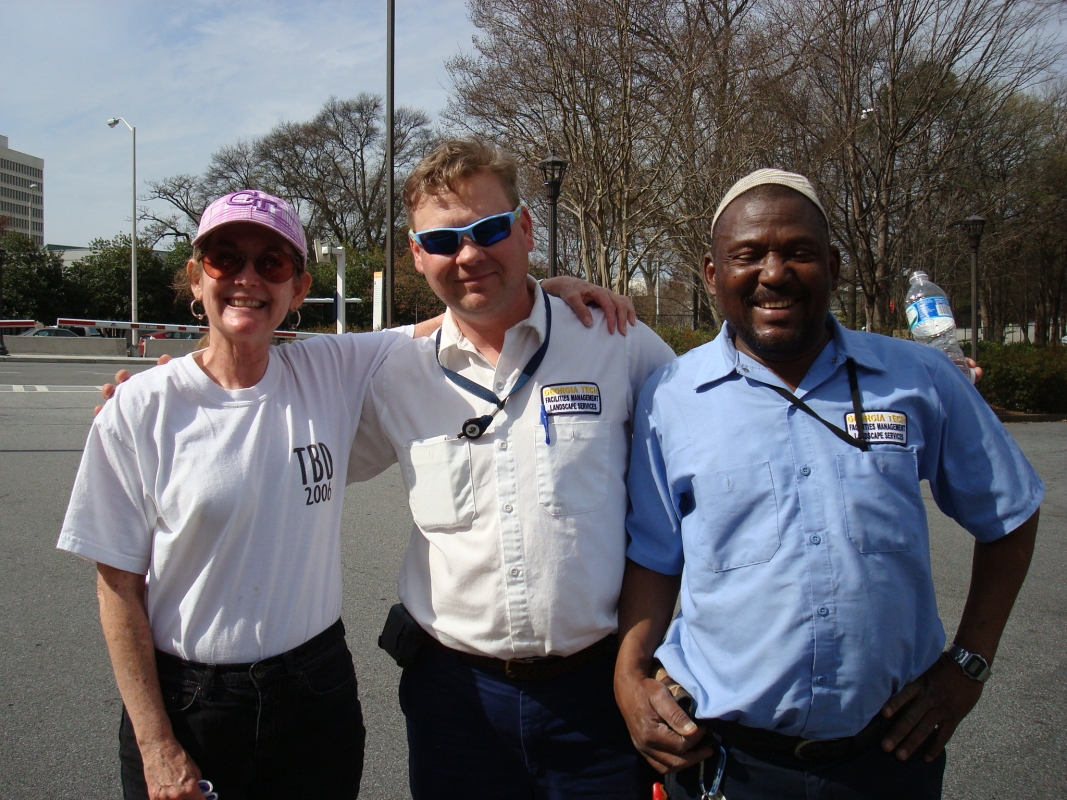 Facilities Management Acts of Excellence is a program designed for employees to nominate their peers for excellent work, customer service and going above and beyond the call of duty while on the job. Employees may be nominated throughout the year through an online form (click here to access the form). Those who are nominated will be recognized on O&M Connect and the quarterly newsletter. At the end of the year, one nominee will be chosen and presented with a plaque at the Facilities Management Annual Holiday Party. Below are a few FAQs about the nomination process:
How do I nominate someone?
To nominate a fellow employee or team click here.
Who is eligible to be nominated?
All Facilities Management staff and administrators (excluding management) of Georgia Tech are eligible. You may nominate an individual or a team.
What can an employee be nominated for?
Employees or groups recognized under this program will have made a significant contribution to Facilities Management and or the campus community clearly beyond the scope of the assigned responsibilities and duties of their position under one of the following categories:
a. Innovative Idea
b. Team Effort
c. Problem Solving
d. Customer Service
e. Act of Excellence
How will the winner be chosen?
A committee consisting of a cross-section of Facilities Management staff members and managers and chaired by the Facilities Management Human Resources Business Partner will choose the winner.
Click here to access the form and nominate an employee or team today!