The organized programming of the Eco-Commons will consist of three living landscape areas – an area to Learn, and area to Engage and an area to Reflect. This project is slated for completion in August of 2020.
The area of the Eco-Commons currently under development is 8 acres of green space that aims to mimic a traditional piedmont woodland. The overall Eco-Commons Project envisions 80 acres of green spaces across campus that follow what were the original naturally occurring stream paths of this region before being urbanized. These green spaces are being designed and engineered as part of the 2004 master plan to reduce storm water runoff by 50%.
In creating this performance landscape, Georgia Tech is practicing thoughtful stewardship of the land by joining it with smart infrastructure. By providing this ecological and educational environment on campus this project supports Georgia Tech's commitment to fostering sustainability initiatives well into the 21st century.
For more information, see these two campus articles:
The Eco-Commons Design Unveiled - 4/2/20
Buildout of Eco-Commons Completes Northwest Sector - 11/22/19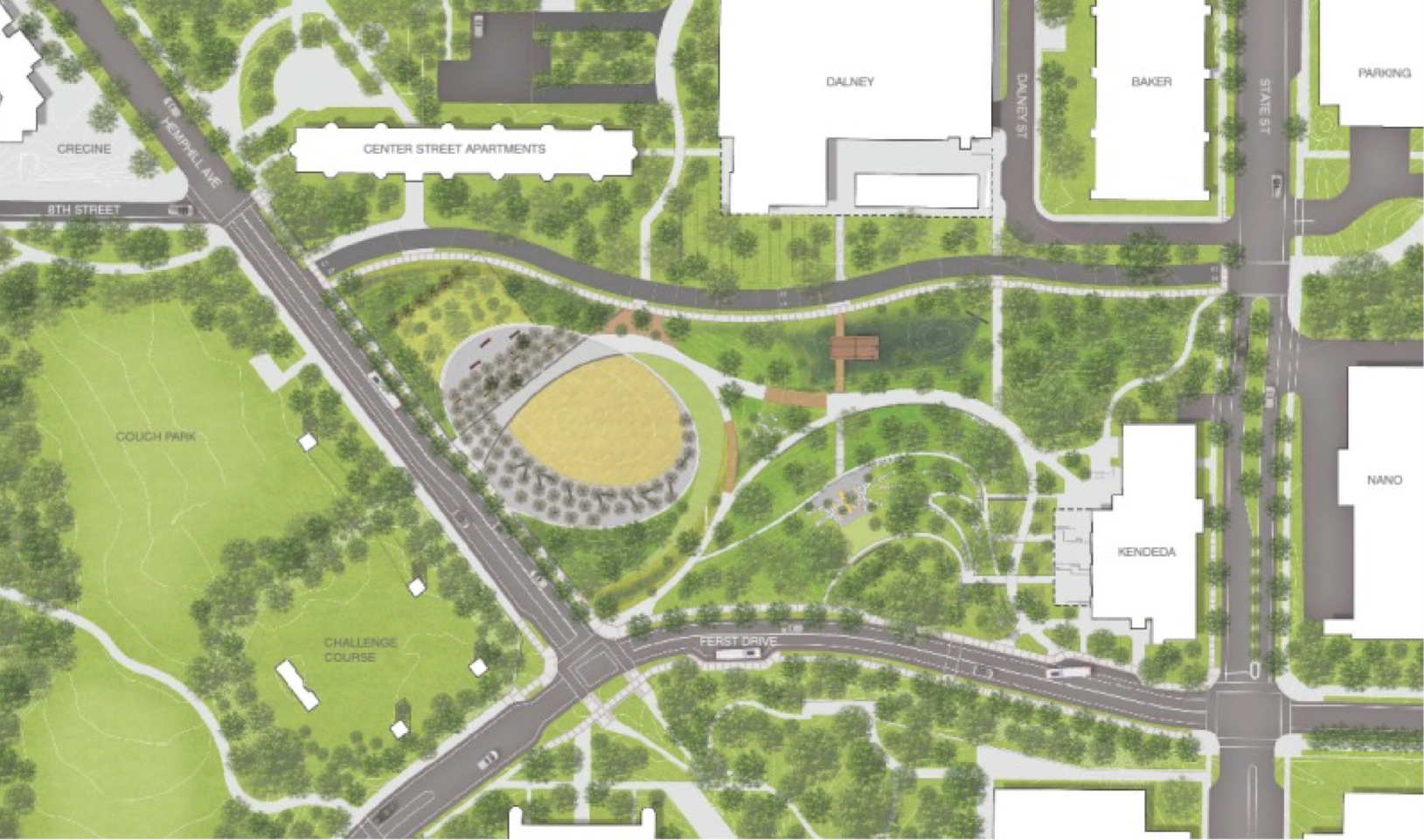 To experience a 3D Model of the Eco-Commons, click here.