Georgia Tech's custodial team consists of over 240 people responsible for cleaning all interior building spaces on campus.  Our award-winning green cleaning program was one of the nation's first at a public university.
Note for Fall Semester 2022:
The Smart Restroom Customer Enhancement Program begins rollout across campus. This service was nationally recognized through APPA's "Effective & Innovative Practices Award". The signage below indicates the service is available in a particular restroom.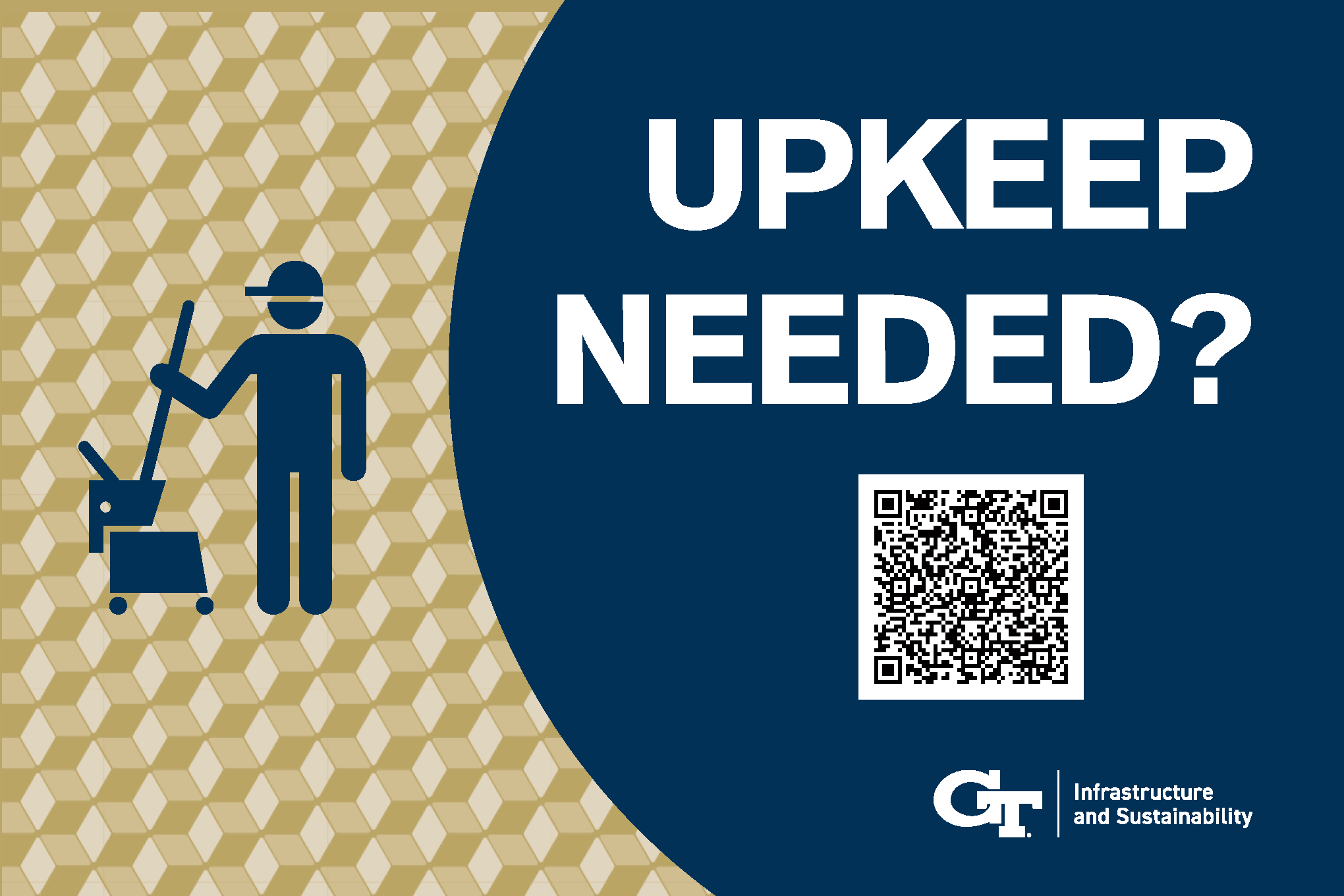 Purcell battery-operated hand sanitizer units have replaced wall-mount hand sanitizer units. 
The campus AWARE (Actively Working to Achieve Resource Efficiency) program is ongoing. Individual office occupants are responsible for sorting and emptying their own trash into the communal bins for landfill, recycling and compost.  Read more about the AWARE program.
The campus uses the MaskIT® menstrual product disposal system.
WHERE ARE WE LOCATED?
O'Keefe Building 151 6th Street NW Atlanta, GA 30313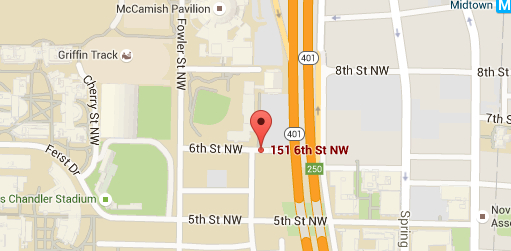 OPERATIONAL PROCEDURES
OPERATIONAL PROCEDURES