Blank Space (small)
(text and background only visible when logged in)
Custodial Services at Georgia Tech
Georgia Tech's custodial team consists of more than 240 individuals responsible for cleaning campus  building interior space. Our award-winning green cleaning program was one of the nation's first at a public university. The Green Cleaning Program:
Protects student and building occupant health,
Protects the health of the custodial staff who use the cleaning supplies,
Protects the environment by reducing the release of hazardous chemicals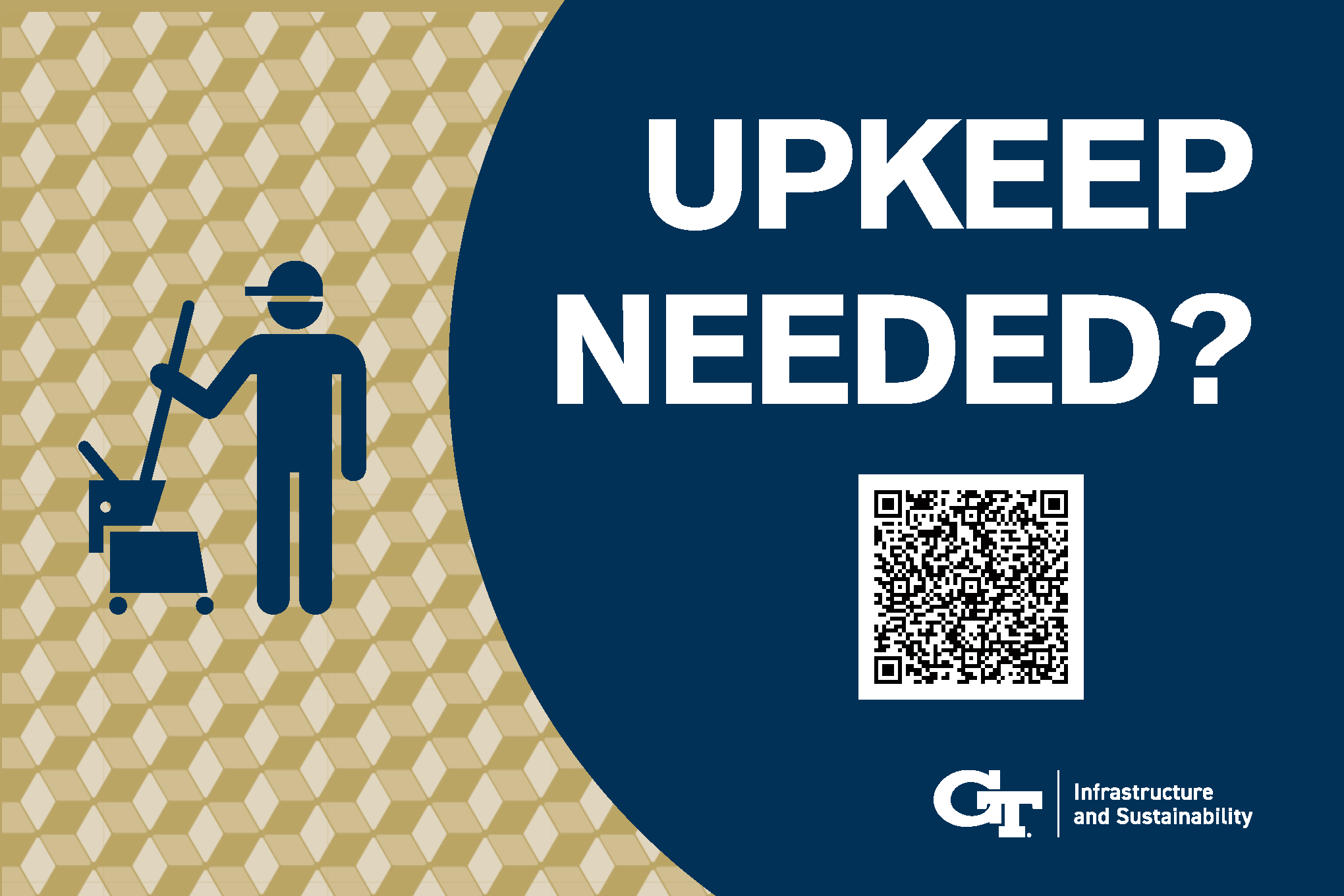 Smart Restrooms
The Smart Restroom Customer Enhancement Program continues to roll out across campus. This service was nationally recognized through APPA's "Effective & Innovative Practices Award". The signage indicates the service is available in a particular restroom.
The AWARE Program
The AWARE Program (Actively Working to Achieve Resource Efficiency) is an innovative waste minimization program that encourages members of the campus community to make environmentally responsible choices regarding the waste they generate. This resource-saving institute initiative supports our waste diversion sustainability goals.
WHERE ARE WE LOCATED?
O'Keefe Building 151 6th Street NW Atlanta, GA 30313