Mission and Vision

I&S Analytics exists to deliver data into the hands of students, researchers, leadership, and decision-makers in easily digestible and accessible mediums.
I&S Analytics will fully invest in partnerships with internal and external GT organizations to transform the way physical, fiscal, and environmental data is collated, accessed, and leveraged for research and data-driven decision-making.
Blank Space (small)
(text and background only visible when logged in)
How Do I Request Data for My Project?
Click the button below to submit a form for all requests concerning data or data projects. If I&S does not steward the requested data, please submit and the Analytics team will be happy to help facilitate the request with the appropriate parties. If you are a student, researcher, or faculty member wanting to engage in a possible project (often referred to as Living, Learning Campus), please use this form as well. 
INSITE Space Accounting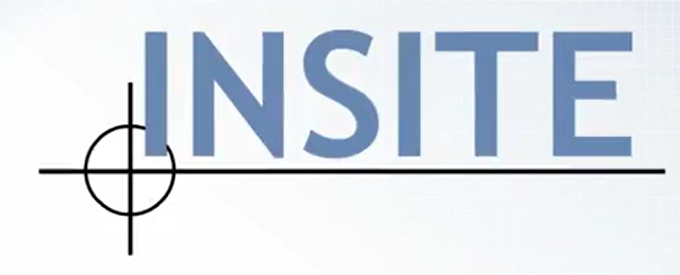 Facilities Space Inventory control allows good stewardship of Georgia Tech physical resources, provides insight into GT real property portfolio, forecasting and space planning, aids with indirect cost reimbursements for federally granted research.
INstitutional Space Inventory TEchniques (INSITE) is the system utilized by Georgia Tech to track and update inventory of all buildings and rooms, departmental occupancy, floorplans and square footage.
LITE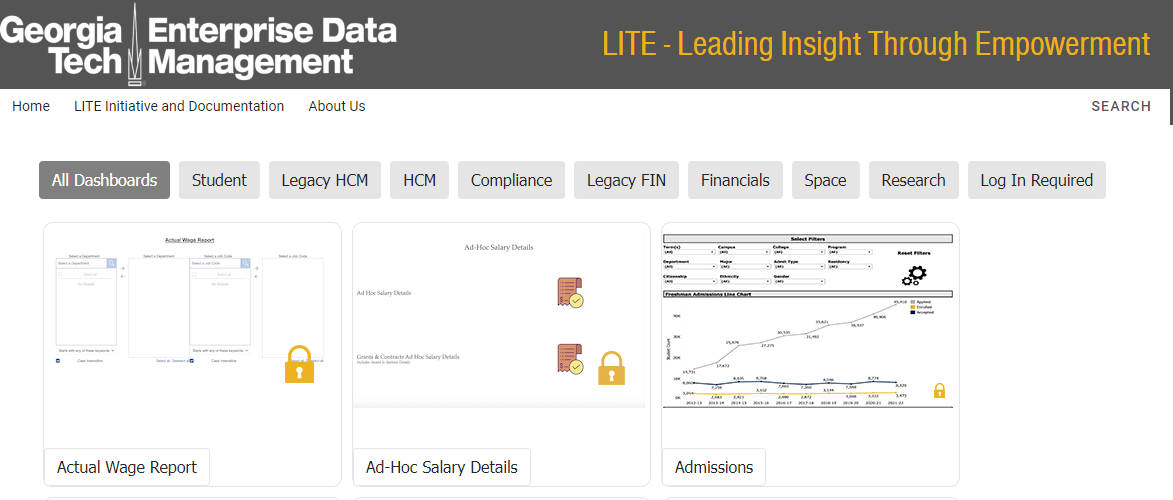 The Leading Insight Through Empowerment (LITE) is a platform providing trusted, consistent, and accurate data and reports for decision making at Georgia Tech. 
BULB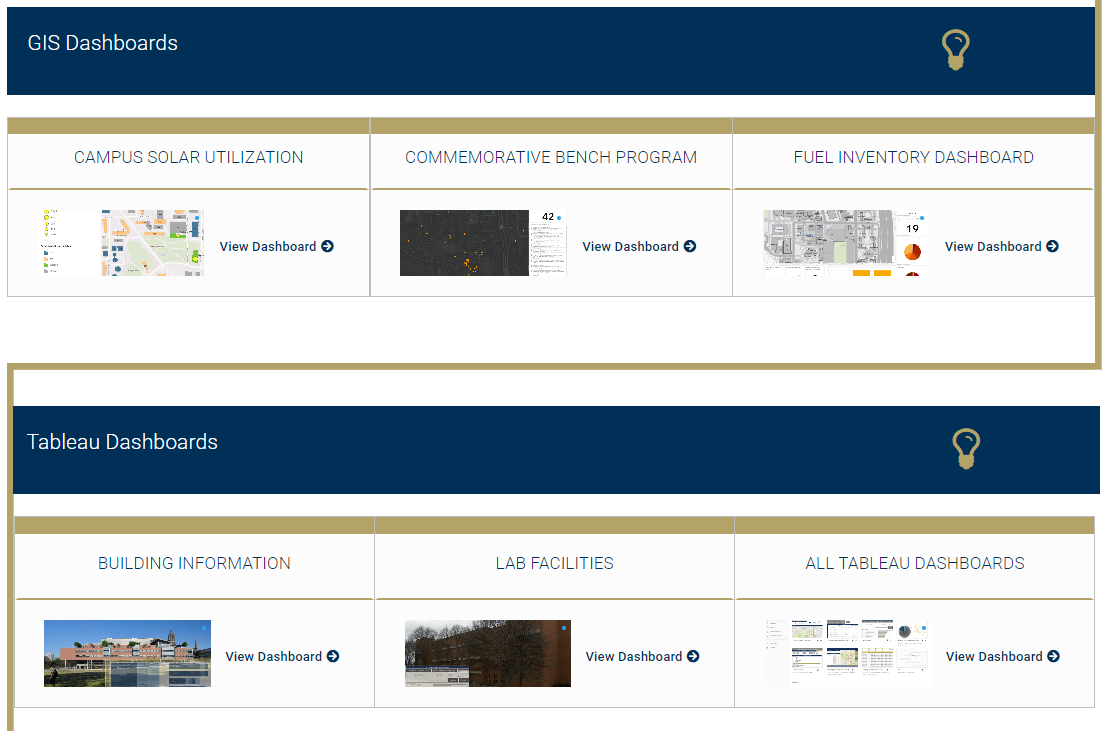 BULB is a self-service GIS and interactive dashboard portal designed to empower Infrastructure and Sustainability (I&S) departments to analyze and discover patterns on I&S shared data in support of their own custom needs.​ Access all I&S dashboards and GIS tools here.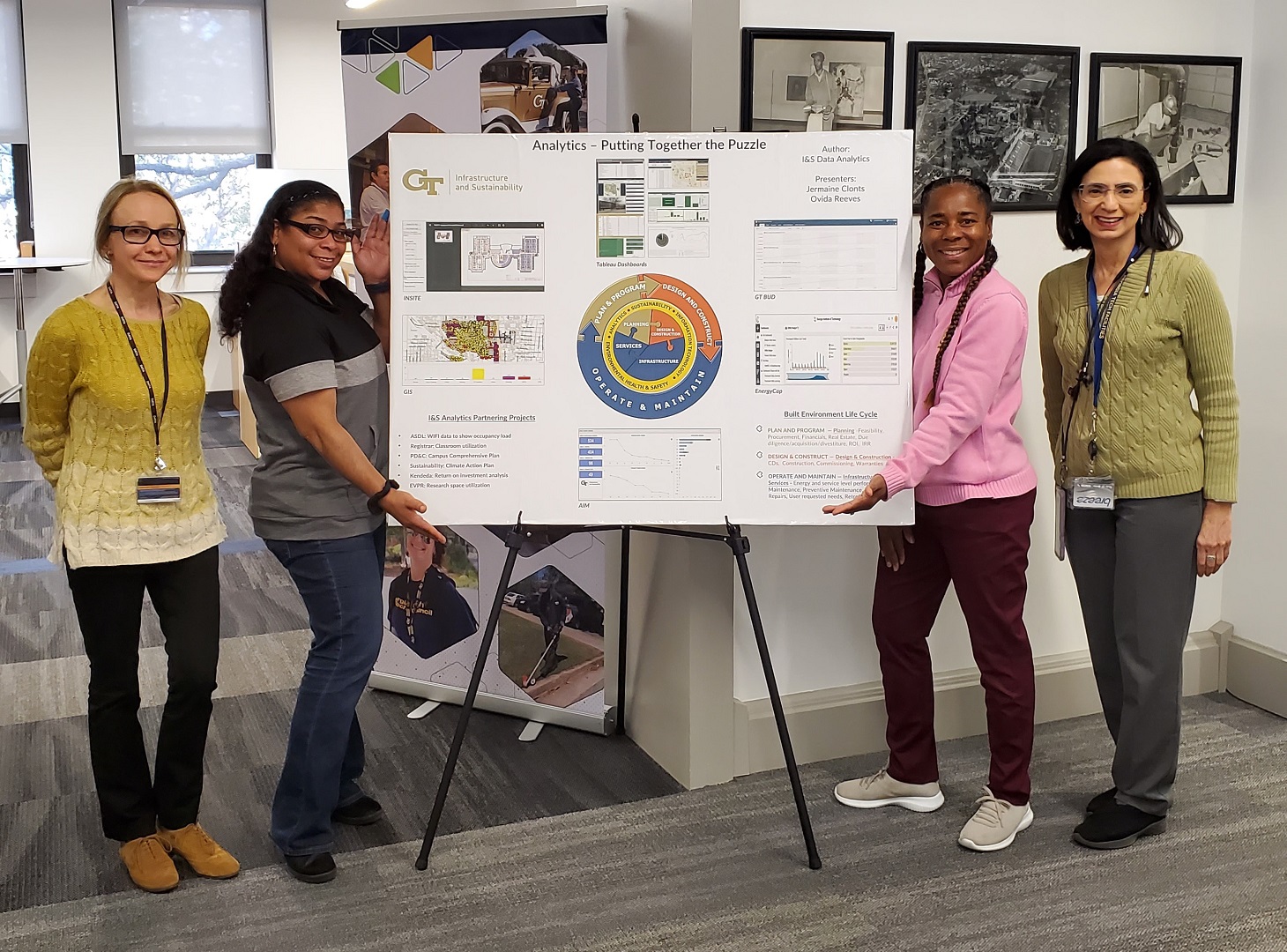 Get to Know the Newly Formed I&S Analytics Team
The I&S Analytics team is a brand-new unit within Georgia Tech's Infrastructure and Sustainability organization. Made up of a quirky bunch of analysts, it is currently focused on partnering with I&S stakeholders and campus resources to build out the data infrastructure to support I&S, as well as our students, staff, and researchers across all of Georgia Tech. The team was recently featured in the I&S newsletter.