Infrastructure and Sustainability (I&S) is a unit of the Division of Administration and Finance. We support operational excellence through innovative and efficient physical infrastructure services for the Georgia Institute of Technology.  
The unit is comprised of 14 departments that service the campus: Building Engineering and Energy Strategies (BEES), Building Maintenance, Capital Planning and Space Management, Custodial, Data & Analytics, Design & Construction, Environmental Health & Safety, Fleet Services, Keys & Locks, Landscape Services, Solid Waste and Recycling, Staging, Sustainability & Building Operations, and Utilities & Engineering. 
We are a team of dedicated professionals responsible for providing sustainable, safe and well-maintained facilities throughout the campus.
Notice: Covid-19 Resources for employees
The USG Human Resources office aims to assure employees understand the benefits and resources available related to Covid-19. Please keep in mind, guidance is changing rapidly as the situation evolves. Additional information and updates will be posted on the USG Human resources website at https://www.usg.edu/hr/benefits/coronavirus as they are received.
For any questions regarding construction projects on campus, please contact Assoc. Director, Construction Services - Chris Sanders at chris.sanders@facilities.gatech.edu or 470-494-0083.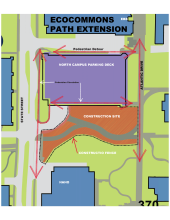 Improvements to the gravel drive located between State Street and Atlantic Drive will occur January - April.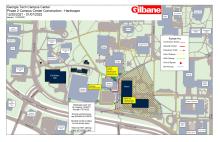 The alternate pathway in place around the Smithgall Student Services building will remain in place as construction continues.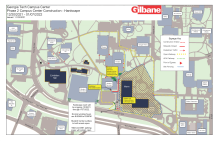 The campus center renovation moves forward during December and January.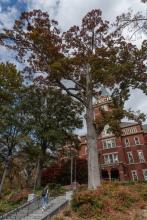 The white oak beside the staircase leading up to Tech Tower is failing and will be removed over winter break.
Maria Cimilluca has been named vice president for Infrastructure and Sustainability after a nationwide search.
The nearly 10 years of planning, programming, building and execution appear to have paid off.