Infrastructure and Sustainability is a unit of the Division of Administration and Finance.
Our Mission: Infrastructure and Sustainability sets the standard for how to deliver an environment that is safe, sustainable, resilient, and innovative for the entire campus community.
Our Vision: Infrastructure and Sustainability will ignite and champion the global community toward a sustainable and resilient future through the empowerment of people and stewardship of resources.
The unit includes the following departments: Planning, Design, and Construction, Building Maintenance, Building Engineering and Energy Strategies (BEES), Environmental Health & Safety, Sustainability, Building Services (Custodial), Analytics, Technology Services, Landscape Services, Office of Solid Waste and Recycling, Fleet Services, Utilities, and Finance. 
We are a team of dedicated professionals responsible for providing sustainable, safe and well- maintained facilities throughout the campus.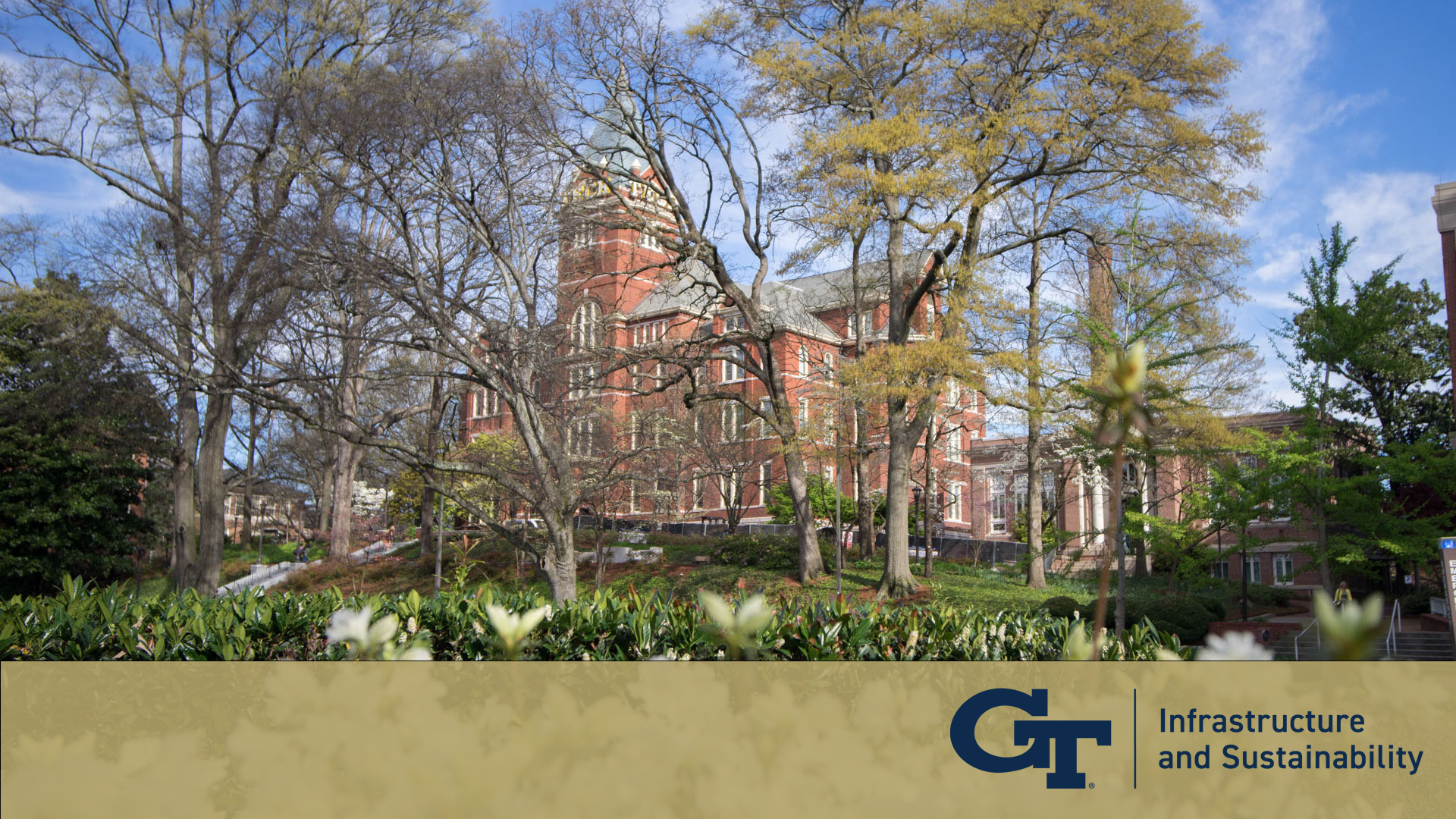 WHERE ARE WE LOCATED?
O'Keefe Building 151 6th Street NW Atlanta, GA 30313