Blank Space (small)
(text and background only visible when logged in)


Inclement Weather Command Center
Tel. 404-385-2697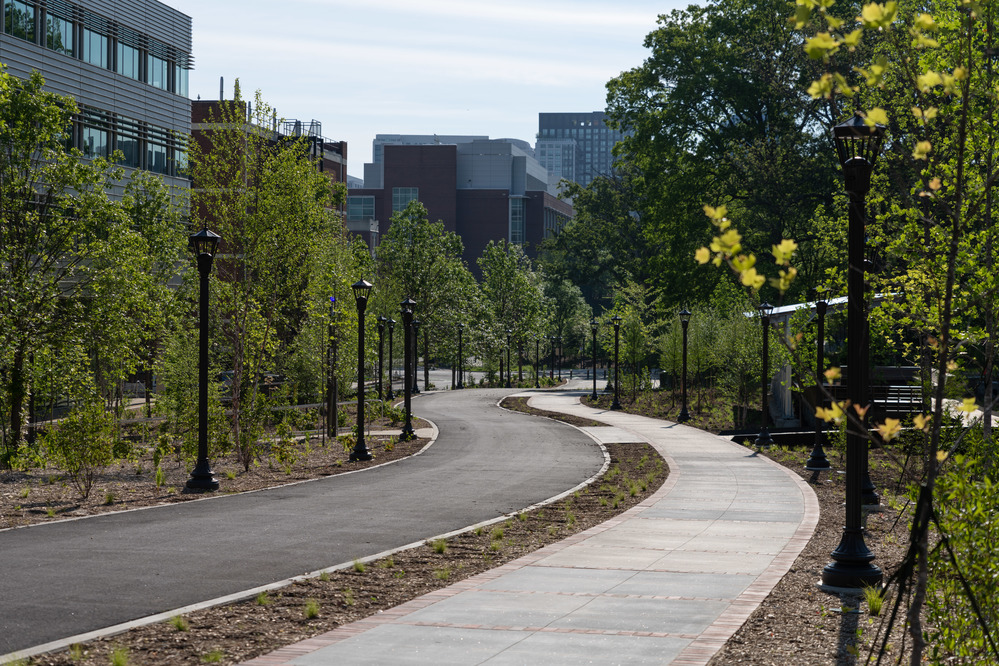 About Landscaping Services at Georgia Tech
The Landscape Services department maintains Georgia Tech's commitment to a livable, sustainable and beautiful campus. A dedicated team of landscape professionals implement responsible processes and pursue sustainability certifications. The department's goal is to maintain an attractive and safe campus environment where students, faculty, staff and visitors can live, work and study in comfort.
Through the diligent work of the Landscape Services Department, in partnership with Tech's Capital Planning team, the campus achieved Level II Certified Arboretum for the first time in 2016 and most recently in April 2021. This level is recognized by both the ArbNet Arboretum Accreditation Program and the Morton Arboretum, for achieving particular standards of professional practices deemed important for arboreta and botanic gardens.
The Landscape Services department is responsible for the maintenance of Georgia Tech's 426-acre campus. That acreage is divided as 312.5 acres of landscape, 3.5 acres of naturalized land and 110 acres of building footprints. The Landscape Services Department is charged with the maintenance of both the landscape and hardscape, including more than 14,000 trees on campus.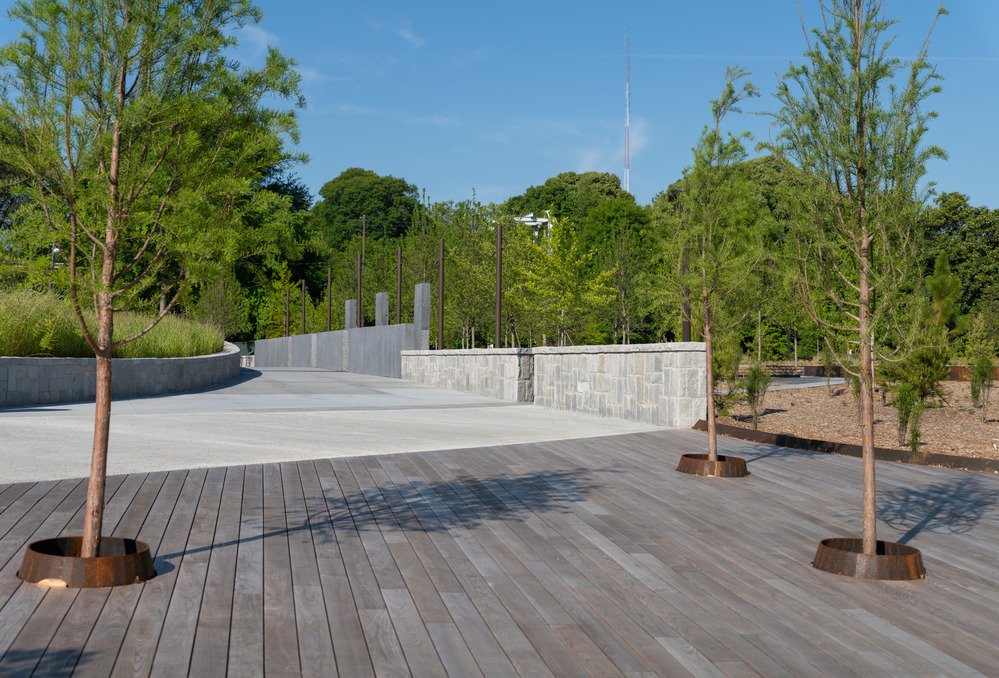 Environmental Grounds Certification
Georgia Tech's Landscape Services department earned the prestigious PGMS 3 Star Landscape Management Accreditation, and then a Green Star Honors award for campus beauty in 2015. Georgia Tech was also an inaugural signatory of the Tree Campus USA program in 2008 and his since re-certified for a total of 13 years.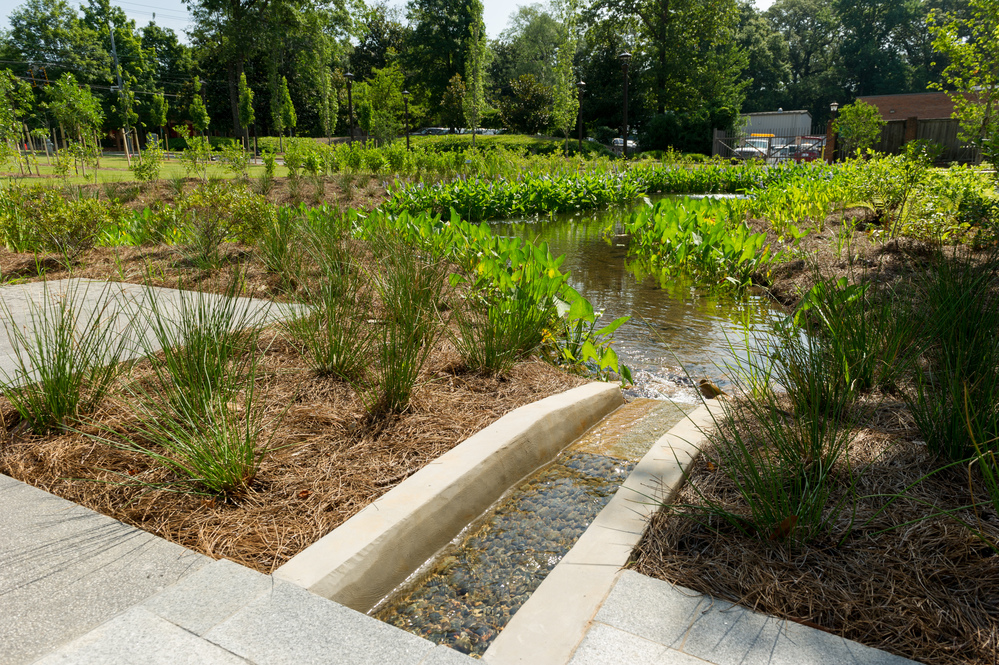 Sustainable Grounds and Water Management
Extensive green policies and procedures support our commitment to a healthy environment for people and planet such as:
Natural mulching
Leaf management and re-use
Mulching mowers
Wood
Rain gardens
Smart irrigation with water recycling using Calsense and Toro technologies