The Planning, Design, and Construction (PDC) department is comprised of planners, architects, engineers, project managers, and interior designers dedicated to creating an innovative, safe, and supportive campus environment for students, faculty and staff.
Guided by the Comprehensive Campus Plan, all capital improvement projects aim to support and celebrate learning and research while simultaneously addressing sustainability, resiliency, and justice.  
Comprehensive Campus Plan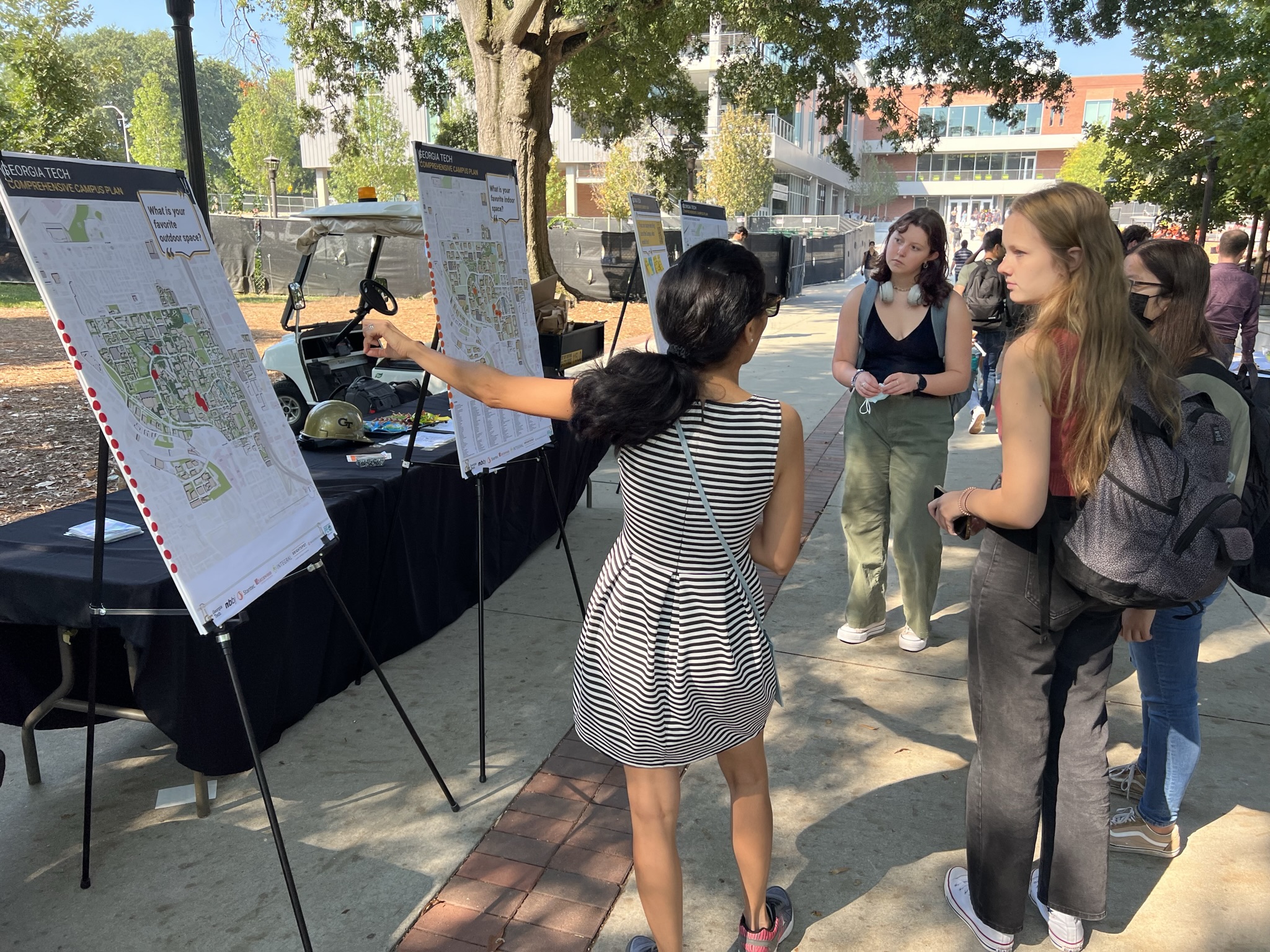 Planning is underway to develop the Comprehensive Campus Plan (CCP) — a living document that will inform how campus space can be utilized to support the growing and changing campus community for the next 10 years and beyond. The CCP will demonstrate how Georgia Tech will lead and inspire by example in creating a roadmap for the sustainable development and management of the campus.
Campus Exterior Environment Projects
Blank Space (small)
(text and background only visible when logged in)
Georgia Tech continuously improves the outdoor spaces on campus. Projects include public art,  parks, gardens, and green spaces, pedestrian corridors, and tribute installations.