Campus Center Phase 1 features The Exhibition Hall, The Pavilions and a Cafe.
The Exhibition Hall features a 12,000 square foot ballroom, divisible into five smaller spaces, 11 meeting spaces with full conference and teleconference A/V capabilities and expanded pre-function spaces. Critical services such as the Post Office and the Student Information Desk are currently housed here while Phase II of the Campus Center Renovation Project is ongoing.
The Pavilions feature an expanded Paper & Clay, Burdell's, an outdoor fireplace/well-being area and The Cafe (Rising Roll) with an indoor and outdoor lounge.
Image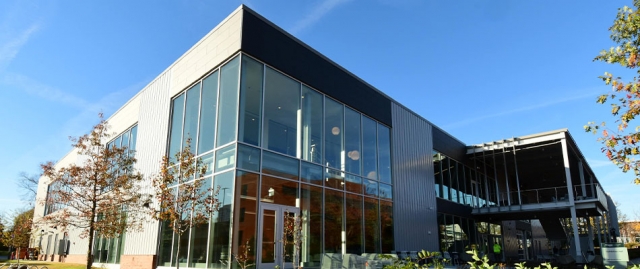 Scope
The overarching Campus Center project will provide a comprehensive renovation of Georgia Tech's Student Center complex.  The current facility will transform into a broadly-focused center to better serve the needs of the entire campus. This renovation will create and support social and restorative functions by providing ample, effective space dedicated to social interaction, relaxation, creative expression and support for our diverse community.
Project Manager
John DuConge and Nic Palfrey