A majority of the Library's physical collection - the very core of all preconceived notions of what a research library is - left the Georgia Tech Library space and is housed elsewhere. Even without books, we are still a research library.
The Library is a place that facilitates access to information to produce useful knowledge. The Library is a space and a network of services that accomplishes this mission, even without the print copy books directly located on site. There have been many gains in the digital access to information in recent years and the Georgia Tech Library has the space and services to match these digital gains.
An important feature of the renovation is the full interior connectivity from the north entrance of Clough Commons to Cherry Street.
(Photo courtesy of Jonathan Hillyer.)
Image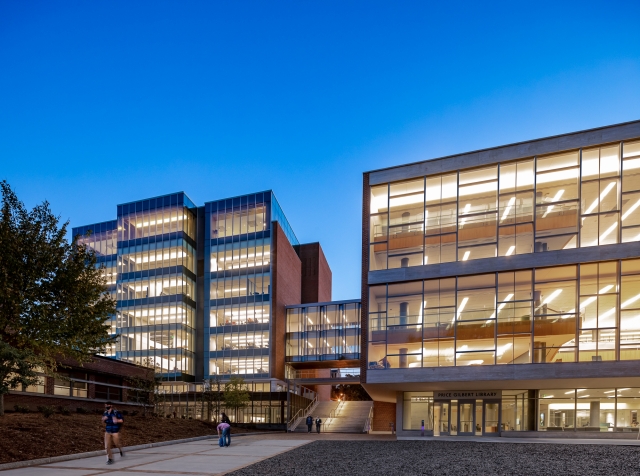 Scope
Complete renovation of the Price Gilbert and Crosland Tower libraries.  
Project Manager
Lindsay Cottingham