Our Mission
Infrastructure and Sustainability sets the standard for how to deliver an environment that is safe, sustainable, resilient, and innovative for the entire campus community.
Our Vision
Infrastructure and Sustainability will ignite and champion the global community toward a sustainable and resilient future through the empowerment of people and stewardship of resources.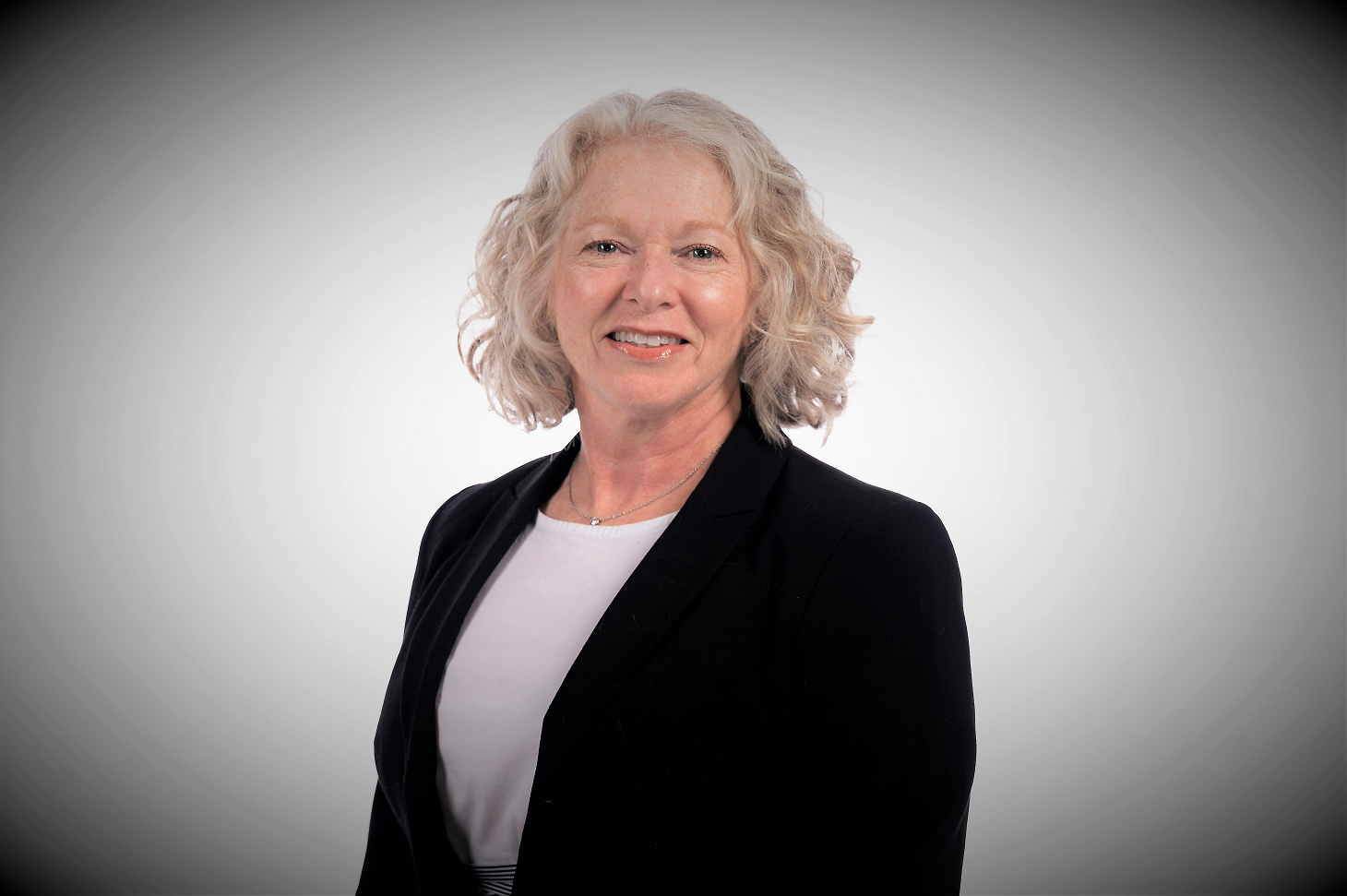 MARIA CIMILLUCA
Vice President, Infrastructure and Sustainability 
Ms. Cimilluca joined I&S as its inaugural vice president in January of 2022. Previously she held the position of Vice President Facilities Management at Northeastern University in Boston. She has an extensive background in facilities management including positions at Johns Hopkins University, Cornell University and Franklin & Marshall College in Pennsylvania. Ms. Cimillua received her Bachelor's Degree in Landscape Architecture from Syracuse University/State University of New York; a Master's Degree in Engineering Technology from East Tennessee State University and an MBA from the Cornell University and the Smith School of Business at Queen's University in Canada. She also holds an Associate's Degree in Art/Art Studies from Syracuse University as well as a commercial real estate license from Cornell.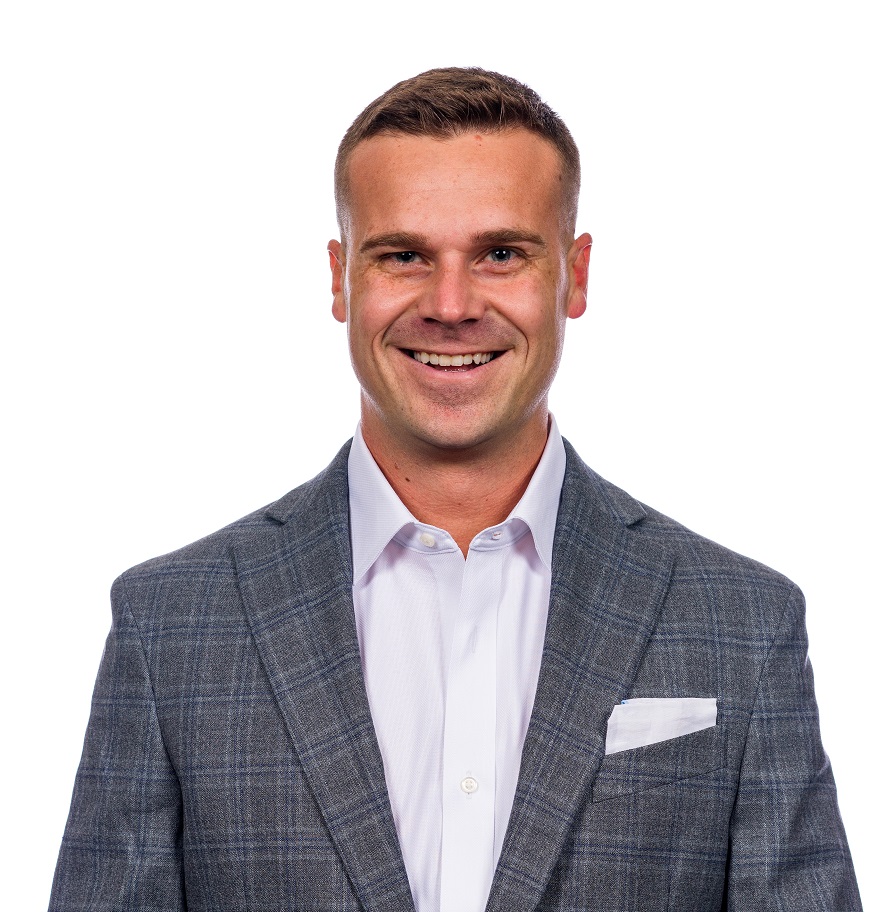 DANIEL NESTER
Senior Executive Assistant to the Vice President
Daniel oversees operations pertaining to the office of the vice president and provides direct support to Maria Cimilluca. A passionate advocate for diversity, equity, and inclusion initiatives, Daniel also supports improving workplace culture. He encourages continued professional development among employees and is an active member of the following: Empowered Strategic Purposeful (ESP) - a professional development group for senior leadership executive assistants, A&F Staff Culture Advisory Council, and he also serves as a liaison for the LGBTQIA Resource Center. Daniel previously worked in Georgia Tech Athletics since 2017. Prior to joining the Institute he worked in student affairs at Bowling Green State University in Ohio. He is a 2011 graduate of Virginia Tech.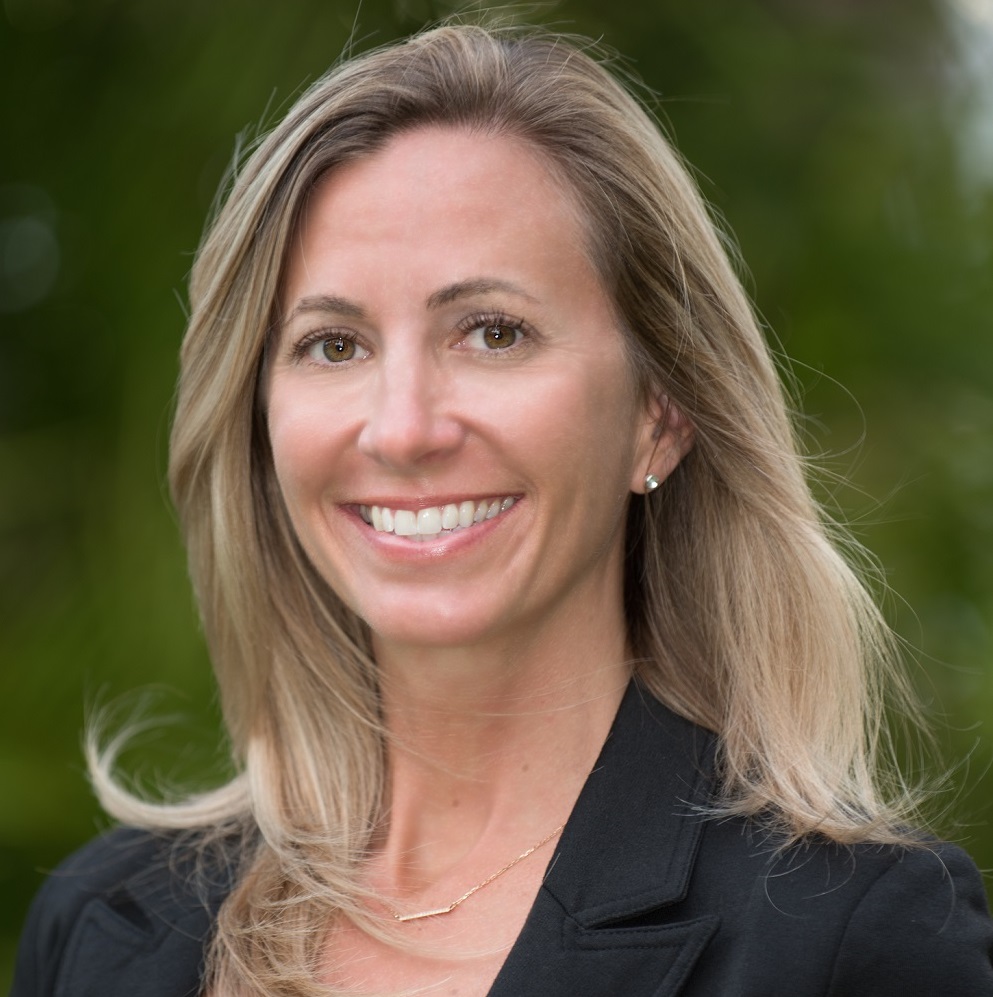 JENNIFER CHIRICO
Associate Vice President for Sustainability 
Originally from Atlanta, Jennifer is a lifelong Yellow Jacket bringing 20 years of sustainability experience to Georgia Tech. She holds a Ph.D. in Public Policy with a major in Environmental Policy from Georgia Tech, a Master of Science in Public Health with a major in Environmental Health, and a Bachelor of Science in Management and Finance from Georgia Tech.  
Her previous work includes ten years as the founder and CEO of Sustainable Pacific, a sustainability consulting firm, where she directed large-scale sustainability projects across diverse industries and sectors. In addition, she served as the Executive Director of the Sustainable Living Institute of Maui at the University of Hawai'i where she directed programs in sustainability and served as a bridge for sustainability within the community and to other island nations, as a senior consultant at Booz Allen Hamilton, and as an investment consultant for Hewitt Associates.
She served as an international trainer for the Global Reporting Initiative (GRI) and completed trainings and certifications in the Carbon Disclosure Project (CDP), LEED, Home Energy Survey Professional, Zero Waste, and WaterSense. She taught university sustainability courses for over ten years in the Global Leadership and Sustainability Development master's program at Hawaii Pacific University and the University of Hawai'i. She is a published book author and has written numerous chapters on sustainability related to systems thinking, adaptive management, and the United Nations Sustainable Development Goals on Leadership for the Collective Wellbeing.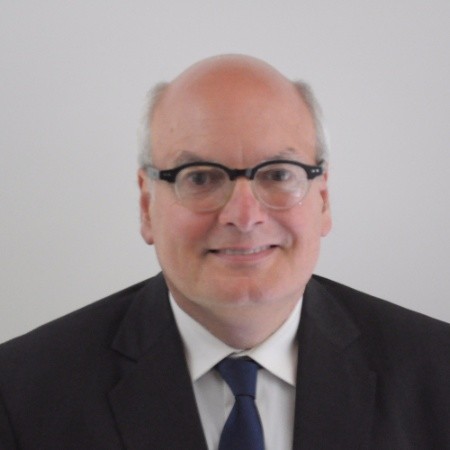 GILBERT DELGADO
Associate Vice President for Planning, Design, and Construction and Institute Architect
Mr. Delgado joined Georgia Tech in July 2022 from Northeastern University in Boston where he developed campus design standards and led the design and construction of the university's capital campaign.

Mr. Delgado's extensive experience includes project management on the Sacramento Federal Courthouse with the San Francisco office of the U.S. General Services Administration (GSA). He then served as a portfolio manager on the federal courthouse program and the National Director of the border station programs at GSA's National headquarters in Washington, D.C. After his tenure with the government, he was appointed the University Architect for the Ithaca campus of Cornell University where he oversaw planning, design, and construction and led the efforts for a new campus on Roosevelt Island in New York City. 

In 2016, he was inducted into the American Institute of Architects' College of Fellows for successfully elevating the qualities of architecture and campus design for both the government and academic sectors.
During his time as Chief of Planning, Design and Construction at the University of Toronto, he provided leadership in the delivery of a $2B capital program that included strategic real estate planning, campus planning, and several major building projects across three Toronto locations.  

Mr. Delgado, FAIA, is a graduate of the University of Florida and the University of Miami.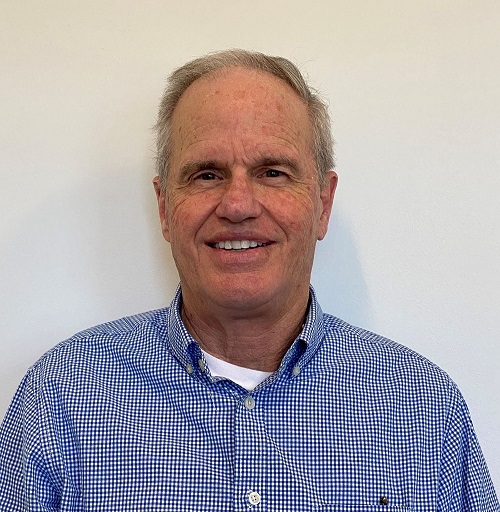 DAVID GOLDFARB
Senior Director, Finance
Mr. Goldfarb has been the Director of Financial Administration for Infrastructure and Sustainability at Georgia Tech for the past 18 years, overseeing vital processes such as work order requests, annual budgeting and contract completion. Under his charge the number of contracts administered by the Finance unit has nearly doubled and the unit has implemented major technology system enhancements to improve efficiency. Mr. Goldfarb is a key member of the Budget Advisory Committee (BAC) and Working Group for Capital Budgeting for the Institute's Budget Reform strategic initiative. Prior to working at Georgia Tech, Goldfarb worked at Children's Healthcare of Atlanta and Georgia Power Company. 
He holds a Bachelor's of Business Administration from The University of Georgia and a Doctorate in Economics from The University of Iowa.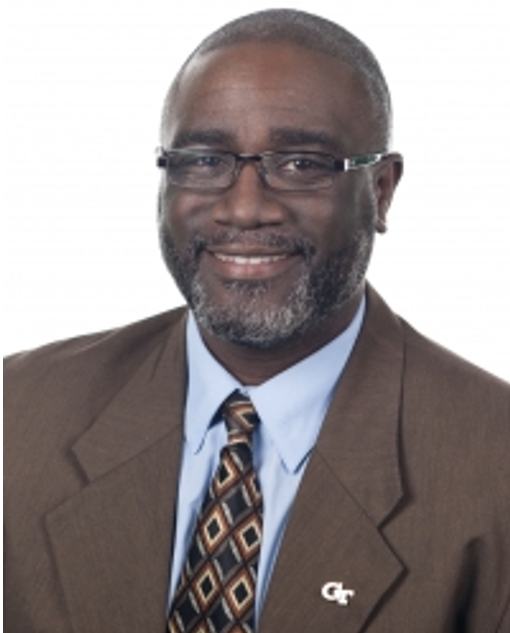 JEREL HARRIS
Assistant Vice President for Environmental Health and Safety (EH&S)
Jerel Harris has more than 20 years of leading robust health and safety programs. Currently Mr. Harris oversees the following departments: Biological Safety, Environmental Programs, Fire Safety, General Safety, Lab and Chemical Safety, Hazardous Materials, and Radiation Safety. He previously served as the Institute's general safety manager and has been with Georgia Tech for 10 years. Prior to Georgia Tech, he was the director of EH&S for Fort Valley State University in Fort Valley, Georgia. He also previously served as the watershed safety manager for the City of Atlanta. 
Jerel holds a Doctorate of Public Health from Georgia Southern University, a Master's in Environmental, Safety & Health Management and an MBA from the University of Findlay in Ohio and a Bachelor of Science in Industrial Safety from the University of Central Oklahoma. He also holds an Associate's Degree in Criminal Justice from Lon Morris College in Jacksonville, Texas.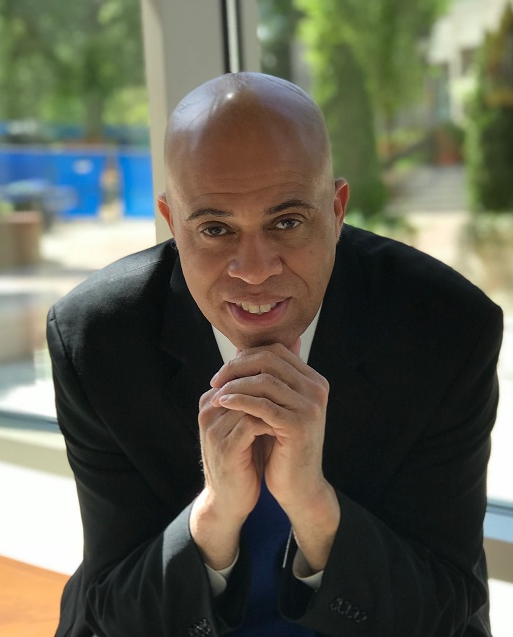 TOMMY LITTLE
Associate Vice President for Services
Tommy Little has served in I&S leadership roles for more than 28 years. As associate vice president of services, he oversees the following individual departments: Building Services, Fleet Management,  Material Management, Move Management, Zero Waste, and Staging. He held a similar role at Auburn University prior to joining Georgia Tech.
He spearheads the team of IT and Support Services professionals implementing Smart Restrooms technology - an enhanced customer service program currently expanding across campus. He is a founding member and inaugural chair of the Staff Council Benefits & Compensation Committee, a founding member of the Healthy Schools Campaign, a member of the Green Clean Schools Leadership Council, and is International Sanitary Supply Association (ISSA) Certified.
Mr. Little is a1987 graduate of the Broadwell College of Business & Economics at Fayetteville State University and a member of Alpha Phi Alpha Fraternity.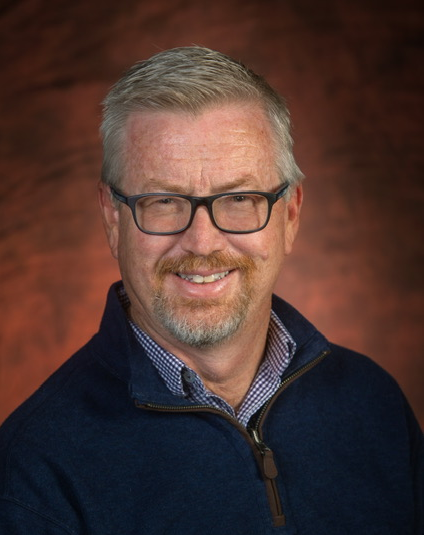 JIM STEPHENS
Senior Associate Vice President and Deputy Facilities Officer
Jim Stephens joined I&S in June 2022 from Florida State University (FSU) where he served as the executive director of Utilities, Maintenance, & Engineering. With more than ten years in higher education, he has a proven track record for building strong teams by focusing on shared goals and workforce development.
As an advocate for innovative and collaborative strategies, his accomplishments include an improved fault diagnostic and detection system for campus buildings and the incorporation of a solar farm at FSU that provides more than 20% of the main campus electricity needs.
Originally from Columbia, Tennessee, Stephens began his career at Coats & Clark as a plant engineer in Thomasville, Georgia. 
He is a 1988 graduate of Georgia Tech with a degree in mechanical engineering.
2023
Georgia Tech wins the Green Star Grand Award for an Urban University from the Professional Grounds Management Society, the highest award ever achieved by the campus from this organization.
The EcoCommons wins "Jury's Choice" award for Excellence in Landscape Architecture for General Design from the Society for College and University Planning (SCUP).
The EcoCommons wins a Merit Award from the Georgia chapter of the American Society of Landscape Architects.
Georgia Tech achieves Green Seal Certification under the Green Seal Standard GS-42 Edition 2.3 Commercial and Institutional Cleaning Services for the eighth year in a row.
Grand Opening of the The Reck Garage, a new home for our mechanical mascot.
Leading by Example in Sustainability Staff Award Winner - Horticulturalist II Steve Place.
ANAK Award Winner - Senior Sustainability Project Manager - Malte Weiland
Ground-breaking for the Divine Nine Plaza.
Community Garden expansion.
2022
The John C. Lewis Student Center officially opens.
The Kessler Campanile and reimagined fountain debuts.
Leading by Example in Sustainability Staff Award Winner - Campus Sustainability Project Manager Emma Brodzik.
Leadership in Action Staff Award Winner - Fleet Services Manager, Sam Evans III.
Friend of the LGBTQIA Resource Center Award - Interim Assoc. Vice President, The Office of Sustainability Alex Ortiz.
The Kendeda Building for Innovative Sustainable Design wins "Best Sustainability by an Educational Institution" Energy Matters Award from the Georgia Public Service Commission.
The Kendeda Building wins Atlanta Urban Design Commission's Award of Excellence for Sustainable Design.
The Kendeda Building wins Climate Champion Award and People's Choice Award at the U.S. Green Building Council Georgia Chrysalis Awards.
Horticulturalist II Steve Place is featured in Drawdown's Neighborhood: Atlanta documentary film.
2022 Tree Campus USA Designation by the Arbor Day Foundation for the 15th consecutive year.
Groundbreaking for Science Square.
2021
The Library Next Renewal Project wins the Excellence in Sustainable Rehabilitation Award from the Georgia Trust for Historic Preservation.
The Kendeda Building For Innovative Sustainable Design achieves Living Building Certification 3.1 - the world's most ambitious and holistic green building achievement. The certification from the International Living Future Institute independently verifies that The Kendeda Building is among the greenest in the world.
The Kendeda Building achieves the LEED platinum v4 certification.
The Kendeda Building achieves a COTE Top Ten Award from the American Institute of Architects.
The EcoCommons officially opens on April 19, 2021.
The Kendeda Building and the adjacent EcoCommons certified as a Georgia Audubon Wildlife Sanctuary. Georgia Tech is the first university/college campus building in Georgia that has achieved this certification. 
The Kendeda Building property certified as Gold Native Plant Habitat from the Georgia Native Plant Society.
The Dalney Building named one of the top 10 "Extra Green Buildings" by the Urban Land Institute.
The Georgia Tech campus achieves Level II Arboretum accreditation through the ArbNet program. 
2021 Tree Campus USA Designation by the Arbor Day Foundation for the 14th consecutive year.
2020
The Library Next two-phase renovation of the Crosland Tower and Price Gilbert Memorial Library complete.
2020 Tree Campus USA Designation by the Arbor Day Foundation for the 13th consecutive year.
Georgia Tech wins First Place in the Recyclemania: Race to Zero Waste One Building Challenge (The Kendeda Building for Innovative Sustainable Design)
2019
Campus Safety/GT Police Department new building grand opening July 2019.
The Kendeda Building for Innovative Sustainable Design received the Development of Excellence Award from the Atlanta Regional Commission.
The planning for the  "Seven Bridges of Konigsberg" and the design of The Van Leer Interdisciplinary Design Commons both received an Innovation Award at the Facilities Officers Conference. 
Harrison Square was recognized with an Honorable Mention for Excellence in Landscape Architecture and the West Village Dining Commons was recognized with an Honorable mention for Excellence in Architecture, both by the Society of College and University Planning (SCUP).
The Building Services Department achieved the International Sanitary Supply Association's (ISSA) Cleaning Industry Management Standard - Green Building (CIMS-GB) accreditation With Honors.  
Infrastructure and Sustainability achieves International Institute for Sustainable Laboratories (I2SL) membership.
2019 Tree Campus USA Designation by the Arbor Day Foundation for the 12th consecutive year.
2018
Infrastructure and Sustainability (formerly Facilities Management) received the APPA Award of Excellence, APPA's highest institutional honor, providing national and international recognition for outstanding achievements in facilities management.
2018 Tree Campus USA Designation by the Arbor Day Foundation for the 11th consecutive year.
Building Services was awarded the APPA Effective and Innovative Practices Award for its Smart Restrooms pilot program.
SCUP Excellence in Landscape Architecture - General Design Merit award for Atlantic Drive Promenade with Perkins+Will.
SCUP/AIA-CAE Excellence in Architecture for Building Additions or Adaptive Reuse Merit award for Glenn and Towers Residence Halls Renovation with Addition with VMDO Architects.
2017
Georgia Tech achieved a prestigious 4-star rating as part of the Professional Grounds Management Society's (PGMS) Landscape Management and Operations Accreditation. Tech was originally accredited in January 2015 with a 3-star rating. 
2017 Tree Campus USA Designation by the Arbor Day Foundation for the 10th consecutive year.
Work Green Champions 2017 Certification/Certified Gold by the Georgia Tech Office of Campus Sustainability. 
Re-certified with the National Institute for Automotive Service Excellence (ASE) "Blue Seal Certification".
John and Joyce Caddell Building recognized with a merit by AIA Georgia Design and Honor Awards for excellence in architectural design.
Infrastructure and Sustainability received a $500,000 rebate check for the installation of high efficiency equipment in both district energy plants.
Associate Director of Landscape Services & Fleet Services, Hyacinth Ide, received the University System of Georgia Board of Regents Distinguished Service Award.
Larry Labbe, Georgia Tech's Deputized Fire Marshal, won the Fire Official of the Year Award at the 25th Annual Insurance Safety & Fire Commissioners 2017 awards lunch.
The Sustainable Education Building won the Better Buildings Challenge for its significant reductions from 2012-2016.
2016
The Fleet Services Department staff meet the Blue Seal of Excellence standard by the Institute for Automotive Service Excellence (ASE).
Georgia Tech's Green Cleaning program is independently certified under Green Seal Standard GS-42.
​Certified at a Level II Accreditation by the ArbNet Arboretum Accreditation Program and the Morton Arboretum, for achieving particular standards of professional practices.
Georgia Tech is the first higher education institute in the state to receive the U.S. Department of Education Green Ribbon Schools award for committing to improve health, reduce energy and environmental impact and assure productive sustainability education.
Georgia Tech was selected by the state to pilot the execution of a Guaranteed Energy Savings Performance Contract; the project is focused on energy and water savings in the main district energy plant and is guaranteed to pay for itself through more than $13 million dollars in savings over a 7 year period with continued savings over the life of the installation.
2015
Green Cleaning Award for American Schools & Universities (Grand Award, highest honors).
Engineered Biosystems Building complete: first of 3-phase project to spur multidisciplinary research in the areas of biomedical research.
Roe Stamps Field Renovation: Project of the Year by the Georgia Section of the American Society of Civil Engineers for innovation stormwater retention systems.
Landscape Services completes the Professional Grounds Management Society Certification earning 3 of 4 stars; Tech is one of only four campuses awarded nationwide.
Green Star Best Maintained Landscape: Honors in University and College Category.
GT Comprehensive Urban Campus Tree Inventory & Management Project earns President's Award by the Georgia Urban Forestry Council. 
2014
1st Place in Organics Reduction: Gameday Recycling Challenge.
Holland Plant completed a significant renewal; began offering living-laboratory exhibition tours for students and faculty studying environmental systems and thermodynamics.
2013
Clough Undergraduate Learning Commons awarded Best of the Best Award in Sustainability by International Design Association (IDA) Georgia Chapter.
2012
Carbon Neutral Energy Solutions (CNES) Laboratory completed; The building is a model for energy efficient laboratory space.
North Avenue Dining Hall earns Award for Design Excellence by the Atlanta Urban Design Commission (UDC).
Carbon Neutral Energy Solutions Laboratory Earns NIBS Beyond Green Award .
Georgia Tech's Recycling Program recognized as one of eleven that "Put All Others to Shame" .
2011
Clough Undergraduate Learning Commons opens as a centralizing campus element; Includes 1.4 million gallon cistern, green roof, grey water system and solar installation. 
2010
Green Cleaning Award for American Schools & Universities (Honorable Mention).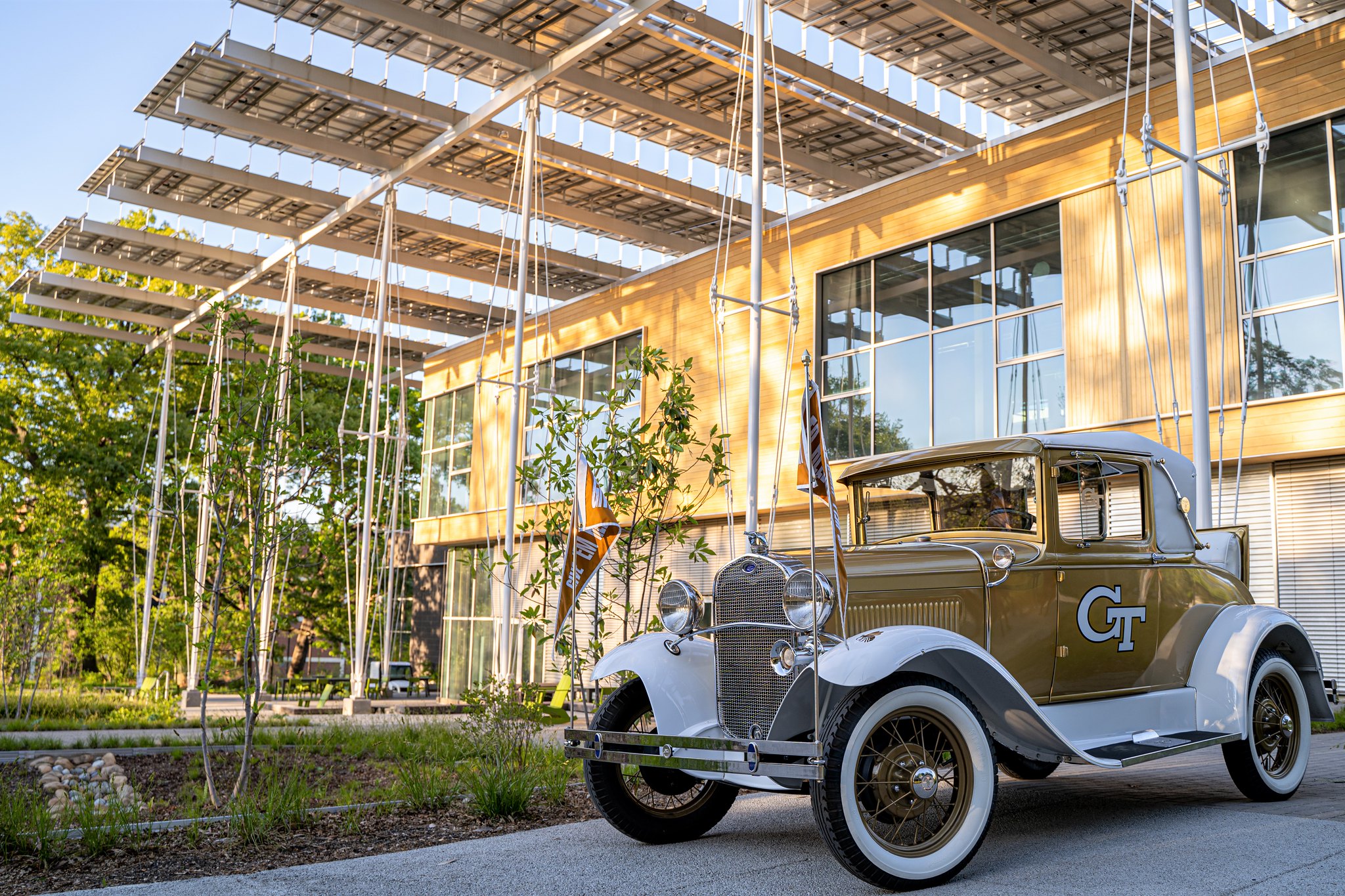 2020: THE KENDEDA BUILDING FOR INNOVATIVE SUSTAINABLE DESIGN
The first building in Georgia and the 28th in the world to earn Living Building Challenge Certification (2021), the world's most ambitious and holistic green building achievement.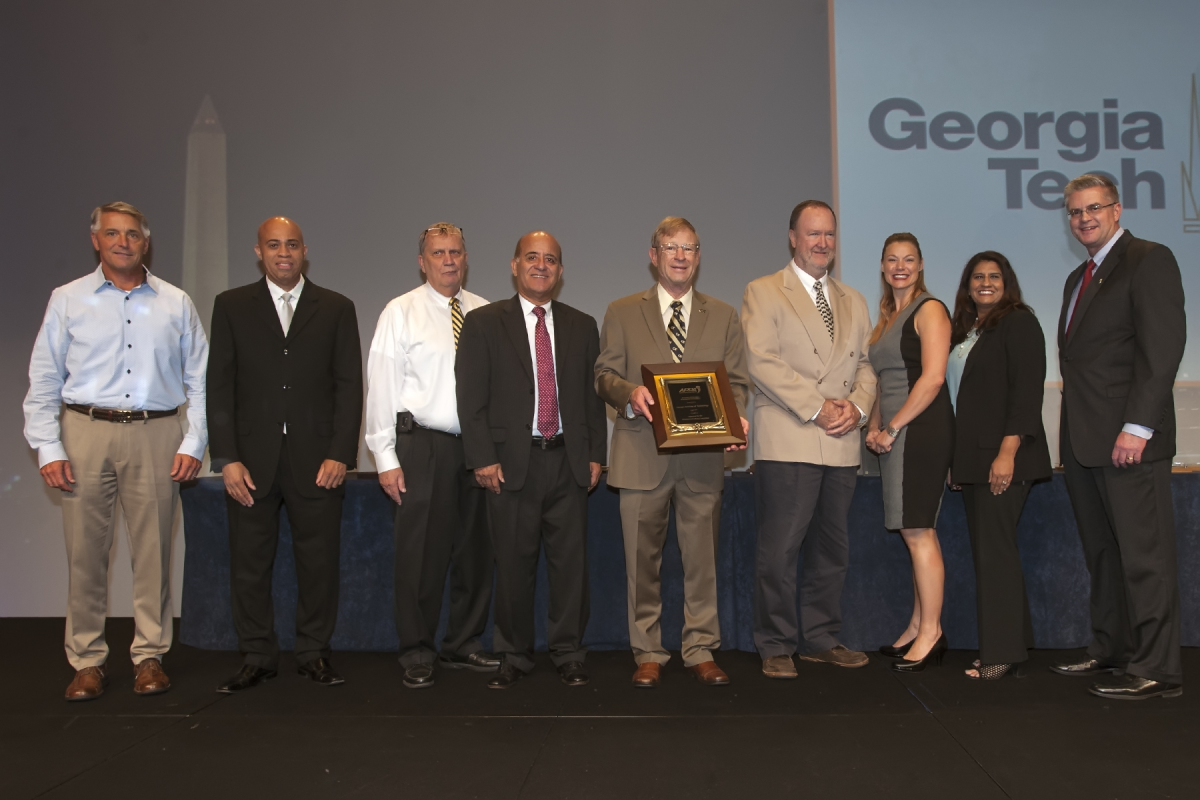 2018: APPA AWARD OF EXCELLENCE
The award is the industry's highest honor for outstanding achievement in facilities management. The designation is valid for a period of five years.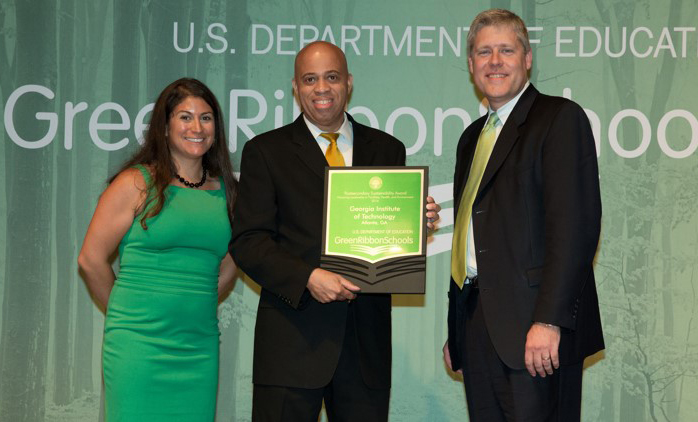 2016: GREEN RIBBON SCHOOL
Awarded by the U.S. Department of Education, recognition is based on an institution's commitment to and demonstration of innovative efforts to reduce utility costs and environmental impact, improve health and wellness, and ensure effective sustainability education.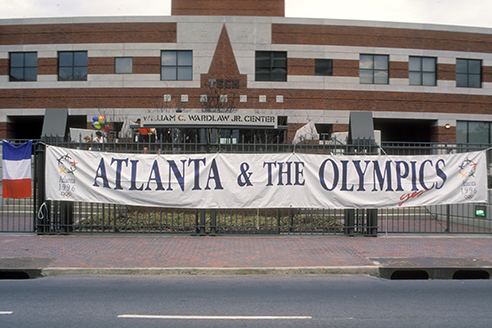 1996: THE OLYMPIC GAMES
The Georgia Tech campus served as the home of the Olympic Village, where the athletes lived, and as the venue for swimming, diving, synchronized swimming, water polo, modern pentathlon, boxing, and Paralympic volleyball.