A living laboratory is a place to discover and investigate the working world around us. Our campus operates as a small city, supporting over 30,000 visitors a day in hundreds of buildings across 400+ acres.
Imagine the possibilities...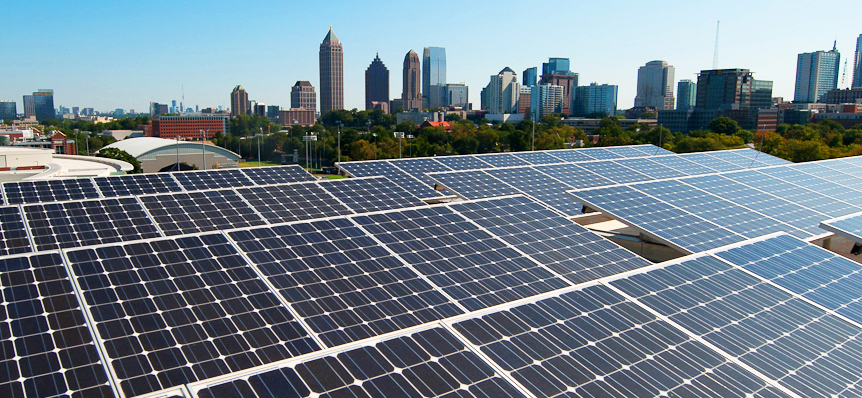 Waste Audit & Increasing Diversion Rates
Facilities Management & Campus Sustainability seek to conduct on-campus waste audits. We are seeking the engagement of faculty and students in this process. Below are some suggested areas of involvement.
Conducting Waste Audit: Material selection, measurements and waste.
Micro-Communities/Human Organization: Help identify sub-sects of our on-campus communities.
Evaluation & New Diversion Tactics
Social Justice & Community Impact
Communications & Engagement
Contact Office of Campus Sustainability at: Sustain@sustain.gatech.edu
Tree Plantings Support Tree Campus USA Certification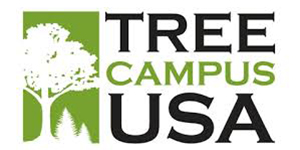 Every year Facilities Management's Landscaping Services Department plants at least 50 additional trees on campus. These trees support an expansion of our urban forest, as well as the caliper replacement of trees that had to be removed due to construction or end-of-life failure. We are seeking student classes and organizations (minimum of four students at a time), who are interested in helping with tree plantings. – Contact Jessica Rose in Facilities Management: JRose@GaTech.edu
The Eco-commons – A Performance Landscape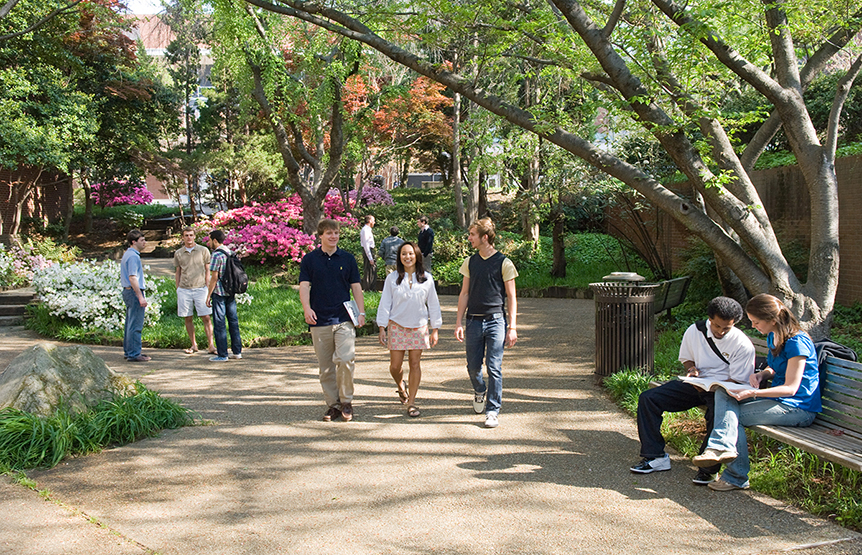 The Eco-Commons is conceived to be 80 acres of engineered waterway designed to replicate the stormwater management of an original stream running through campus. The goal is to achieve 50 percent reduction in stormwater runoff. We are seeking academic partners to investigate best practices in performance landscape, design and measurements of success.
– Contact Jessica Rose in Facilities Management: JRose@GaTech.edu
Expert in the Classroom
Facilities Management includes a wide variety of experts who may be able to offer insight to real-world applications of environmental sustainability principles that undergraduate students are learning in the classroom. If you are interested in scheduling a Facilities professional to visit your classroom, let's talk. Professions and sample topic-areas are listed below.
a. Green Cleaning Program Manager: Cleaning with ionized water, micro-fiber cloths, etc. How does indoor air quality impact building occupants?
b. Recycling Program Manager & Recycling Collections Associate: What contamination items are very problematic in our waste streams and why? How is recycling waste collected on campus? Understanding the business side of recycling.
c. Construction Manager: Areas of Focus: Constructing Green Buildings, recycling construction waste, engaging community members in major campus projects.
d. Building or Landscape Design Manager (typically a trained architect or masters-level professional): Green buildings on and off campus. Campus-as-a-system approach to landscapes.
e. Mechanical and Electrical Engineers: Specializing in the design of high-efficiency building systems, challenges associated with retrofitting/renovating a building to be more efficient, etc.
f. Energy Conservation Manager: Prioritizing energy conservation measures in a large building portfolio; Identifying impact areas; Understanding and maintaining high-performance buildings.
g. Landscape Project Managers: Smarter stormwater management, using non-potable water for irrigation/monitoring and managing non-potable water resources with technology, Integrated Pest Management strategies, increasing pollinator-friendly habitats, native plant species, performance landscaping.
h. Environmental Programs Manager: Why and how do we monitor our GHG-emitting equipment? Which everyday items and processes emit the most GHG? How do EPA regulatory requirements impact our operations? What is an indoor air quality investigation and why do we do it? What does "non-attainment area" mean and what operational implications does that have on our campus?