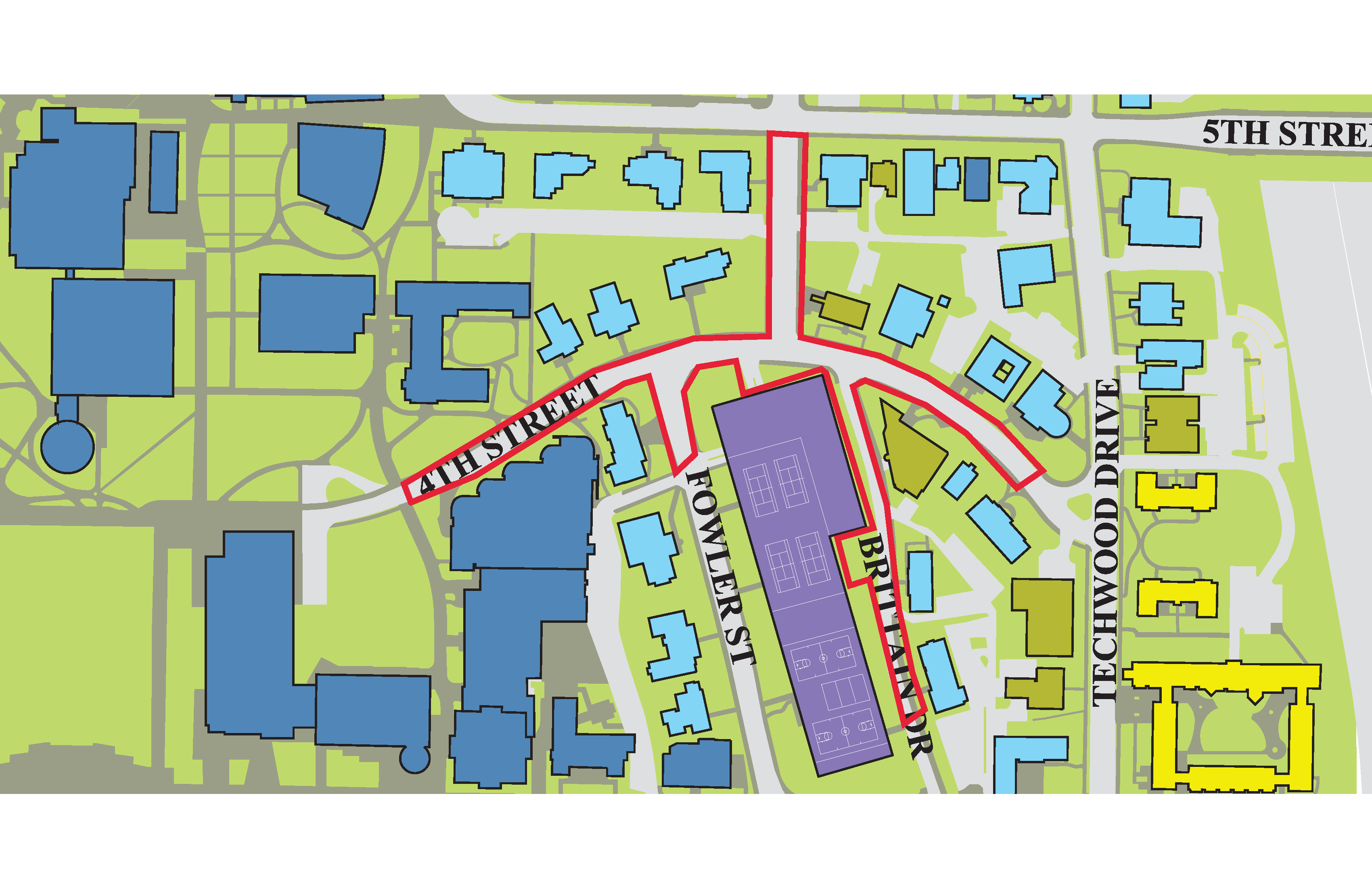 Jul 10, 2023
Phase 1 of the East Campus Streetscape improvement project will begin this week along Fourth Street, Brittain Drive, and areas adjacent to Peters Parking Deck. Project work will include paving, new curbing, sidewalks, bicycle infrastructure, ADA improvements, lighting, and realigned access to the parking deck. These improvements will allow for increased pedestrian separation from vehicular traffic. 
To make these improvements, 18 trees, primarily southern sugar maples and crape myrtles, will be removed. A portion of these trees are diseased and will be disposed of properly. New canopy trees will be planted at the appropriate time as part of Georgia Tech's tree care plan.  
The project will occur in three phases, with expected completion by December. Improved pedestrian, cyclist, and micro-mobility access supports the Institute's safety, connectivity, and carbon neutrality goals.